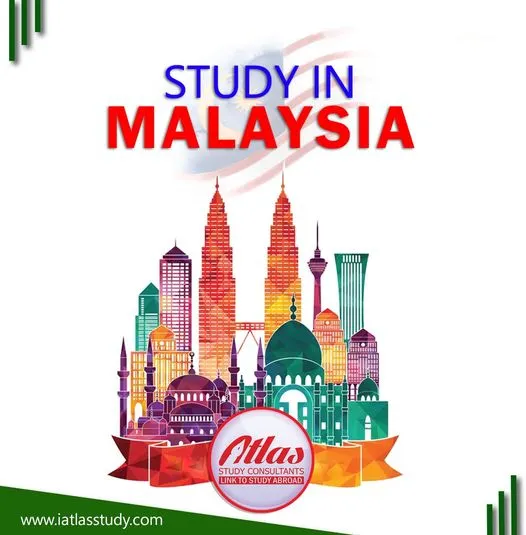 Are you a Bangladeshi student looking for a country that offers a quality education at a low cost to study architecture? Then you can get opportunities according to your choice in Malaysia. Malaysia boasts of many renowned architecture schools that offer outstanding world-class programs to foreign students.
If you want to prepare yourself for a successful career in architecture, universities in Malaysia are the perfect place to pursue an architecture degree. Let's learn more about Malaysian architecture schools and their degrees.
Why should you study architecture?
Architecture facilitates a creative career and offers a unique blend of analytical challenges. As an architect, you will have the opportunity to design buildings and other structures that shape the physical landscape. However, you need to be able to think critically about the functionality of your designs and how they will impact the people who use them.
Gaining architecture skills will position you well for a variety of career options. For example, you can work as a project manager, overseeing the construction of new buildings, and become a design expert, creating innovative solutions to complex challenges. Whichever path you choose, a career in architecture will provide you with a stimulating and rewarding experience.
Top Universities in Malaysia for Architecture
Malaysia has hundreds of good-quality colleges and universities. Some of the famous educational institutes for architecture are -
Universiti Technology Malaysia (UTM)
The Department of Architecture at Universiti Technology Malaysia (UTM) offers students a unique opportunity to study in a beautiful and collaborative environment. It is one of the best and most traditional schools in Malaysia for architecture.
Their curriculum is designed to give students a solid foundation in architecture while allowing them to explore their own creative potential. The curriculum also ranges from introductory classes in architectural history and theory to a focus on design and construction.
Students here continue to work in a variety of fields, including city planning, landscape architecture, interior design, and historic design. If you are interested in pursuing a career in architecture, you can pursue a world-renowned architecture degree from UTM.
Read more about International Scholarship for Bangladeshi Students
Taylor's University
Taylor University is a university famous for studying architecture. The university has long enjoyed a reputation for excellence in architectural education and research.
The university offers undergraduate and postgraduate programs, which prepare students for a successful career in this prestigious profession.
The programs are taught by a team of experienced scholars and practitioners, who are dedicated to providing an exceptional educational experience. If you want to study architecture at a world-class institution, then Taylor University could be a perfect choice.
SEGi University
At SEGi University, students interested in studying architecture can choose different programs depending on their level of study. For those just starting out, the Foundation in Arts program provides a broad introduction to the world of art and design. Students can go for the Diploma in Architecture, which provides a comprehensive overview of the field.
For those looking to specialize further, the university also offers a Bachelor of Architecture degree. Whichever program students choose, they can expect to receive a well-rounded education that will prepare them for career success. With experienced faculty and state-of-the-art
facilities, SEGi University can be the perfect place to study architecture for international students.
UOW Malaysia KDU University College
UOW Malaysia KDU University College offers Bangladeshi students the opportunity to study architecture in a beautiful innovative environment. The university is located in Shah Alam, Selangor, Malaysia, and has a huge reputation for its architecture programs.
The degree program at UOW Malaysia KDU is designed to provide students with comprehensive training in all aspects of architectural design, from theory to practice. In addition, the university offers a wide range of extracurricular activities, including study abroad opportunities and internships, which allow students to gain real-world experience. As a result, UOW Malaysia KDU can be an excellent choice university for any student looking to pursue a career in architecture.
INTI International University
INTI International University's architecture program is one of the most renowned in Malaysia. Students can learn about the history and theory of architecture, as well as its practice, from this university.
The curriculum covers a wide range of subjects from .onstruction and engineering to urban planning and design. In addition, students have the opportunity to participate in practical projects such as designing and building a model house.
After graduation, students will be well prepared to enter the workforce or continue their education at a higher level. Hence the architecture program at INTI International University can become an excellent choice for those interested in pursuing a beautiful career in this field.
UCSI University
The architecture program at UCSI University is well designed for future architects who are creative and critical thinkers. In fact, the program is perfect for those who prefer to keep up with the latest technology and design software.
The program focuses on developing practical skills and knowledge in construction technology, environmental control, materials and construction methods, and more.
Students have ample opportunity to apply their learning through design studio projects and live briefs from the industry. After completing the program, students will be able to practice as architects.
Career for Architects
As the world grows increasingly urbanized, the demand for architects will increase. This growth is largely due to cities continuing to expand, as businesses and families move to cities in search of greater opportunities
In addition, the growing popularity of green design is creating new opportunities for architects specializing in sustainable architecture. With the right training and experience, architects can find rewarding careers in a variety of environments, from small companies to large companies.
Those looking to make a difference can also find work with government agencies or non-profit organizations. Whatever their specialty, the built environment plays an important role in shaping and improving the quality of life of people around the world. Visit our website Atlas Study Consultants
Leave a comment