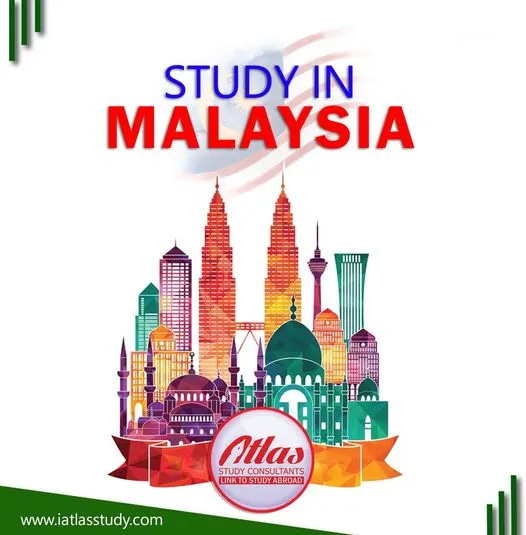 The country's affordable, high-quality tertiary education is just one of the many factors that draw in foreign students. For instance, you may earn a three-year UK engineering degree through a 3+0 franchised program from a foreign institution in Malaysia for approximately RM68,000 (US$17,000), although the tuition for the identical degree program in the UK costs roughly £36,000 (or RM217,000 or US$54,250). Therefore, by choosing to study in Malaysia, a student can save up to RM149,000 (US$37,250) on tuition costs (see Table 2.24). Students who complete their entire 3+0 degree in Malaysia can potentially save up to RM216,000 (US$54,000), when the cost of living is taken into account.
Kuala Lumpur obtains a nearly perfect score for affordability, with a winning mix of low living costs and relatively low tuition fees, according to a recent study on the "Most Affordable
Cities for Students" by QS University Ranking.
Malaysia's cost of education for Bangladeshi students
Your tuition and additional related study-related costs will be included in your course fees. The following are some of the fees you could encounter while pursuing your education:
1. Tuition and fees:
• Enrollment fee
• School fees
• Deposit
• Cost of the computer/science lab
• Premium for health and hospital insurance
library fees
• Additional expenses, such as test fees.
2. Non-academic Charges:
• Fees for student visas
• Medical examination
• Premium for health and hospitalization insurance.
Below is a breakdown of anticipated tuition costs for different study levels at private higher education institutions (PHEIs) in Malaysia:
• Pre-University Programs, Malaysia provides a wide range of pre-university programs if you have completed your IGSCE or O-levels and are searching for pre-university studies to get ready for a bachelor's degree program or professional courses. Here are several pre-university program kinds, their projected costs and lengths of study.
British Cambridge GCE A-Levels
15 to 18 months
3–4 subjects every quarter (August–January).
For three subjects, it costs RM19,000–38,000 ($4,750–9,500).
Australia SACE
(formerly SAM)
eleven months
5 topics / (December)
RM21,000–28,000 ($5,250–7,000) is the price.
Australia's AUSMAT
ten months, five to six subjects (December)
Price: RM17,000–25,000 ($4,250–6,250 USD).
Canada's CIMP
one year
6 subjects; June/December; typically one month following exams
Price: RM27–30,000. (US$6,750–7,500)
24 month, six subject International Baccalaureate Diploma Programme (IBDP) (July/Jan)
The price is RM115,000 ($28,750).
12 months of the Monash University Foundation Year (MUFY)
(July/December, often within two months following the exam) 4/5 courses
The price is RM25,000 ($6,250).
Australian State High School Diploma (NSW HSC)
one year
5 individuals (usually within 2 months after exam)
Price: RM13,000–21,000 (3,250–5,250 USD).
Internal University Program (private)
10–12 months.
5 to 6 subjects (varies)
Price range: RM10,000–20,000 ($2,500 - 5000$)
• Malaysia gives you a lot examine pathways to finish a whole 3 year bachelor's programme at a completely aggressive value when you have pre-college qualifications which include GCE A-Levels, SAM or different equal pre-college qualifications. The expected lessons charges for numerous
examine modes that cause a bachelor's diploma qualification are:
Engineering Degree in Malaysia Estimated taken a toll - RM68,000 per course for a length of 3 years.
Host College in UK (Estimated fetched) - £12,000 per scholarly year or £36,000 for a length of 3 a long time (full-time).
Basic living costs - RM54,000 for 3 a long time.
Other fetched - RM15,000
• Public colleges and PHEIs in Malaysia offer worldwide understudies postgraduate programs at exceptionally competitive educational cost expenses.
The assessed educational cost expenses are as follows:
Private universities MBA Cost : RM25,000-36,000 per course (US$6,250-9,000).
Course time : 1 to 1.5 year long full-time.
Public universities MBA Cost : RM21,000-26,000 per course (US$5,250-6,500).
Course time : 1 to 1.5 a long time full-time.
Cost of living expense in Malaysia for International Students
Analysis of cost of living in Malaysia,
the average international student should be prepared to spend around RM1,800 ($450) per month on living costs near the city. Costs can be broken down into:
Hotel
You should estimate around RM300 (USD 75) to RM 600 (USD 150) for your accommodation per month. Rent will vary by geographic area, type of housing (college housing; or off-campus housing in apartments, condominiums, single-family homes, two-story homes, etc.), equipment provided indoor (e.g. with or without air conditioning) and, of course, the number of people sharing a room (or apartment or house).
Food / Household
Your food and living expenses are estimated at around RM600-900 (USD 150-225). This is based on around RM 20-30 ($5-7.50) for three meals a day. Naturally, if you cook and share the cost of cooking with your friends, it will be cheaper.
Books, reading materials and stationery
The estimated cost of books and stationery should be around RM50-100 (US$12.50-25) per month, but this will largely depend on the course you are enrolled in and the number and nature of the courses. project in your course.
Medical insurance / hospital stay
If you set aside RM50 ($12.50) per month for medical expenses, that will be enough (including you in case you need outpatient treatment at a private clinic) for the year. This estimate is how much you will need to pay for your medical insurance and hospital stay around RM500 ($125) per year.
Read more: Education Consultants in Bangladesh ​​​​​​​
Personal spending
Your personal monthly expenses largely depend on your individual lifestyle. However, the cost can be estimated from RM 100 (USD 25) to RM 200 ( USD 50). This includes your social needs, toiletries, haircuts, clothes, movies, and more.
Using the estimates above, a student's total cost of living would average RM1,800 ($450) per month or RM21,600
($5,400) per year. It is important to remember that the above estimate is only a guide in planning your budget for studying in Malaysia, geography and individual lifestyle should be considered when planning a personal budget for you.
Leave a comment