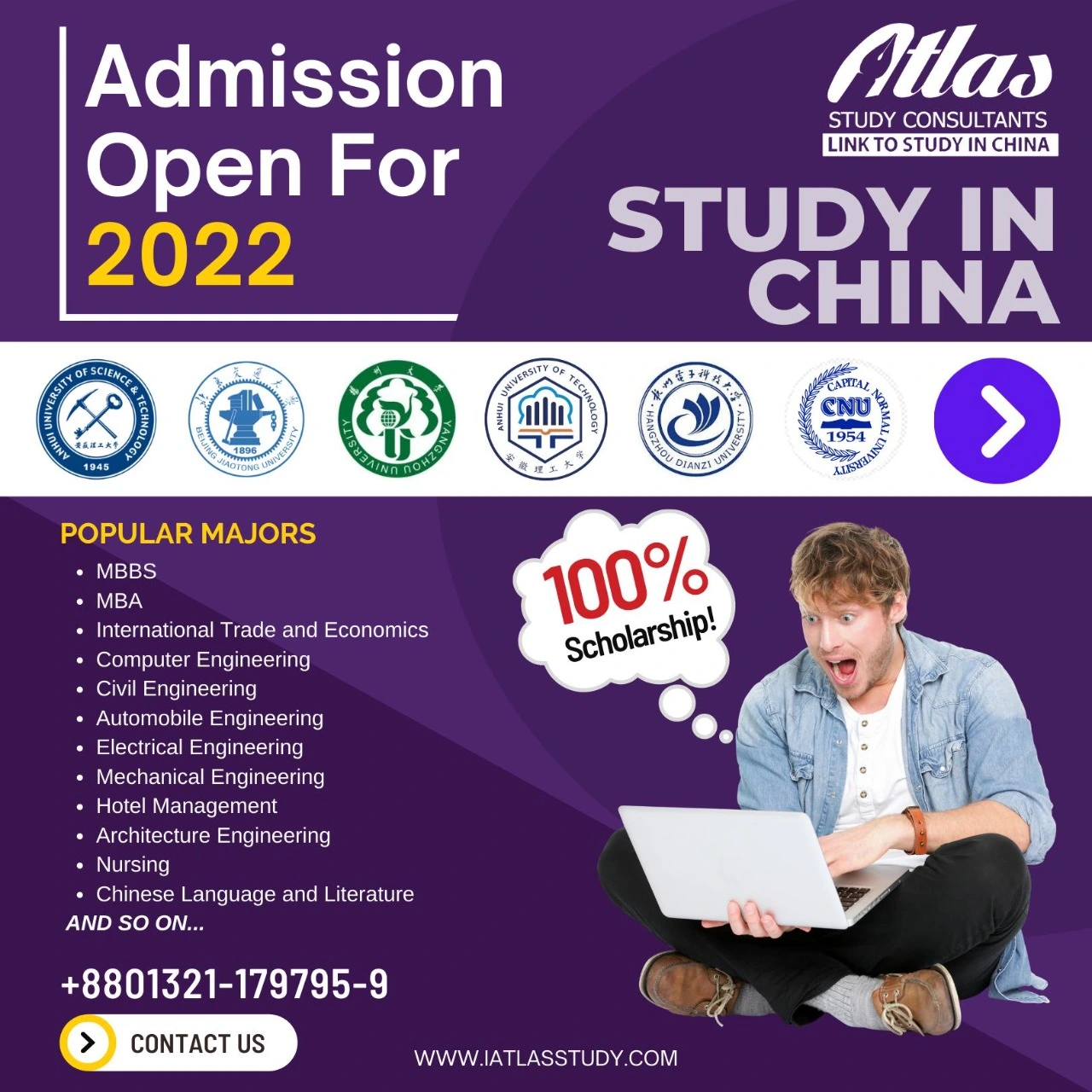 Nowadays, it is impossible for anyone to ignore or stay away from the development of China. The country is also advancing in innovative knowledge with growing economy and development. However, China continues to welcome foreign students to share in its development. The number of students coming to China for education is increasing.
Obtaining student visa for China from Bangladesh is not difficult but not very easy either. The following guide will help you understand the complete process of getting a China student visa.
What is China student visa?
Chinese student visa is a recognition for an international student to take advantage of China's vast education system
• Visas in China are usually expressed by different alphabets and student visa is presented as 'X' visa .
• There are different sub-categories of student visas and different durations .
| | |
| --- | --- |
| Types of Visa | Duration |
| X1 visa | More than 180 days. (For long term education). |
| X2 visa | Less than 180 days. (For short term education). |
• Visa holders must enter China within 90 days of visa issuance. The visa will be canceled if the visa holder fails to enter China within 90 days from the date of visa issuance .
• For Chinese student visas, medical tests prescribed by the Chinese government must be completed .
How to apply for China students visa from Bangladesh?
China student visa process is usually done by offline. After completing the student visa application form and completing all the processing, the form has to be submitted to the embassy. As it is a complex process and any mistake can lead to visa delay or visa cancellation, it is advisable to seek services from experts in obtaining visa services.
Atlas Study Consultants consists of experts in providing visa services that can help you complete the entire visa process. The guide below will help you understand the China student visa process .
• China student visa applicant form to be filled offline. The details of the application form must be filled properly, so that there are no major errors and any delay in the process is avoided .
• Once the application form is completed, the applicant must collect all mandatory documents listed by the Chinese government.
• After the document collection is completed, the applicant must go to the Chinese Embassy and submit the application form. However, it is important for the applicant to seek expert assistance to avoid any errors.
• No documents are accepted from China Embassy in Bangladesh through e-mail.
• One must check the documents thoroughly before embassy verification. It takes at least 4 days to complete the application process.
• The JW201 and JW202 documents issued for international students must be obtained from the institution where the applicant is enrolled.
• The JW201 document is issued to international students who are covered by Chinese government scholarships and the JW202 document is issued to international students studying at their own expense.
Requirements for chinese student visa from Bangladesh -
As the China student visa application form is available offline, the applicant can get advice or services from the consultancy to complete the task. The visa applicant must cross-check the authenticity of the visa with the adviser.
• Bangladeshi nationals are eligible to apply for China student visa. Chinese student visas for Bangladeshis are granted from the Chinese Embassy in Bangladesh.
• If the visa applicant is invited for admission from an accredited educational institution in China, the invitation letter must be presented with the visa application form.
• An applicant for a Chinese student visa must carry a passport that is valid for at least the next six months from the intended date of travel to China.
A Bangladeshi student should know before and during travel to China -
• Passport must be carried. Passport must have at least six months validity.
• The total period of residence in China is determined by the Chinese government and depending on the requirement this period can be 1 month, 3 months, 6 months or even a year.
• Any damage to the passport will result in cancellation of the application. Because it violates the rules and regulations set by the Chinese government.
•After a student enters China, he or she must carry a photocopy of the passport with them on all trips.
•A student may also sometimes be required to present a photocopy of passport along with other identification documents such as PAN card when asked by Chinese immigration officials.
Required documents for chinese student visa from Bangladesh -
Some documents are required for Chinese student visa. The documents include all educational documents (eg - testimonials, marksheets, certificates), invitation letters etc. Below mentioned documents are very necessary for Bangladeshi students to get Chinese student visa.
• Student's own original bangladeshi passport (must be valid for at least 6 months)
• Two new colour photos on white background. ( Size : 33 mm × 48 mm ).
• Cover letter stating purpose of travel in China.
• Bank statement of the last 6 months with sufficient funds in the bank account.
• Approved Foreign Student Form.
• Flight tickets.
• Travel Schedule.
Photo guide for Bangladeshi students for Chinese visa-
• Size must be between 33 mm in width and 48 mm in length.
• Must be in color with natural skin tone.
• Head should be 15 mm and 22 mm wide. Length should be between 28 mm to 33 mm.
• Must be taken within the last six months.
• Must be on white background.
• Having a neutral expression is desirable throughout the appearance.
• Eyes should be kept wide open and both ears must be visible.
• Only wear thin rimmed glasses but no sunglasses.
Chinese student visa processing duration for Bangladeshi students -
For Chinese student visa the embassy takes some time to verify the documents provided. After a thorough verification of documents, it may take at least 4 working days for students to receive a Chinese student visa.
To speed up the visa process, express and urgent services have been introduced from the Chinese Embassy. Express service duration is at least 2 working days and in urgent service visa provided in same day.
Chinese student visa fee for Bangladeshi students -
Type

Regular delivery

(Fourth working day)

Express delivery

(Second or third working day)

Urgent delivery (Same day)

Single entry

2650

5650

7050

Double entry

4000

7000

8400

6 month multiple

5300

8300

9700

12/24 month multiple

8000

11000

12400
Checking system of chinese students visa status -
Below mentioned documents will help in visa status tracking :
• Passport number.
• Application ID.
Applicants should visit the Chinese Embassy website for visa status tracking. Then go to the tracking mentioned place and provide the passport number and application ID and the visa status tracking can be done.
China embassy in Bangladesh address -
House : Plot 2 & 4, Road No. 3
Block-1, Baridhara, Dhaka.
Phone: (+88)02-882-4862,
Fax: (+88)02-882-3004.
E-mail: chinaemb_bd@mfa.gov.cn
Website: http://bd.china-embassy.org/eng/
Atlas study consultants chinese student visa processing service -
We provide premium visa consultancy for student visa application in China from Bangladesh. According to the profile of the applicant, we assist in the complete preparation of visa application and visa receipt. There are usually several factors involved in obtaining a visa. That's why we do a thorough background and travel history check on our clients first. Based on that, all counseling and processing is done for obtaining visa.
• Prepare checklist and analyze all documents of applicant for visa.
• Filling the application form accurately.
• Screening of application form and all required documents in few steps.
• Submission of visa application form and all documents to the embassy.
Leave a comment